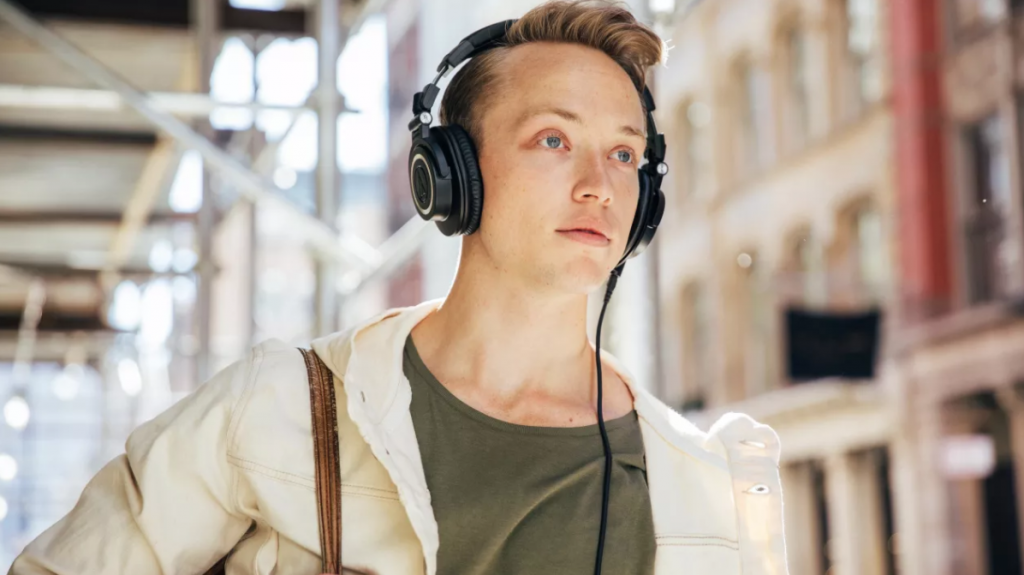 Wireless headphones are essential accessories you require to get rid of the wire when listening to your favorite music. Headphones come in all shapes and sizes, but it depends on your requirements. We have come up with the complete guide if you were searching for the best Bluetooth headphones on the internet for a long time.
List of Best Wireless Headphones
Sony WH-1000XM4 Wireless Noise Cancelling Headphones
Bowers & Wilkins PX7 Over-Ear Wireless Bluetooth Headphone
Jabra Elite 85h Wireless Noise-Canceling Headphones
Philips PH805 Active Noise Canceling Wireless Bluetooth Headphones
SENNHEISER Momentum 3 Wireless Noise Cancelling Headphones
Razer Opus Active Noise Cancelling ANC Wireless Headphones
Audio-Technica ATHM50XBT Wireless Bluetooth Headphones
Skullcandy Venue Wireless ANC Over-Ear Headphone
We have short-listed some of the best wireless headphones products based on customer review and satisfaction. Let us help you find an appropriate headset that can deliver exceptional performance.
Sony is one of the leading names in the industry when it comes to creating quality gadgets at affordable prices. Sony WH-1000XM4 wireless noise-canceling headphones are all you need to experience next-level sound. The superior sound quality delivers precision and accuracy to the user. It allows you to personalize the sound accordingly and elevate the experience like a pro.
Battery Life
While listening to the favorite track, there is no need to worry about battery drainage anymore because this model by Sony can last up to 30-hours. 10-minutes of charge can provide 5-hours of powerful playback to you. When not wearing headphones, it can detect and stops the playback until wearing it again. The superior call quality with excellent voice pickup is all you need.
Dual Noise Sensor Technology
The dual noise sensor technology makes these headphones stand out among all. The touch sensor control will help you choosing or skipping tracks, volume control, activation of voice assistant, and phone call answering. Speak to chat technology is also responsible for lowering the volume automatically during a conversation. The multiple device pairing makes it versatile, and the lightweight design reduces pressure from the face.
What We Liked
What we Didn't Like

Dual noise sensor technology
Adaptive sound control
Touch sensor control
30-hour battery life

Speak to chat require improvement
Bottom Line
Sony WH-1000XM4 headphones are ideal for all music lovers looking out for something that can elevate the musical experience. The noise-canceling technology can isolate you from the rest of the world and allow you to indulge in the lyrics.

If budget is not an issue for you, Bowers and Wilkins PX7 headphones will take you to another world. The noise cancellation feature to crystal clear sound quality can deliver you everything from one platform. The comfort and stability of these headphones keep you satisfied from this investment. The 15-minute charge is enough to play this gadget for a whole day without interruption.
Noise Cancellation
The worst thing you can go through while using headphones is to listen to all the hustle and bustle around you. The noise cancellation feature is what makes the headset excellent and high-quality. It adjusts itself according to the environment around you and keeps you away from disturbing sounds. The sound quality will be crystal clear without going through distortion.
Multi-Functional
While streaming audio, it can connect two devices at a time without affecting the performance. When getting a call on another connected device, the headphone will pause the playback music and let you talk on call without disturbance. The unmatched audio and lightweight design are all set to impress you by delivering music from different dimensions.
What We Liked
What we Didn't Like

30-hours battery timings
Automatic noise cancellation
Easy to wear
Wear detection sensors
Bottom Line
Bowers and Wilkins PX7 is fabulous headphones if you need to enjoy a theatre-like sound quality. Whether traveling or getting bored, you can count on these headphones when it comes to battery timing. You will love every aspect of this product when using it for the first time.

Jabra is another well-known brand people put their trust in, and it responds actively to the environment. Jabra elite headphones can perform well in any condition without affecting performance. This wireless gadget produces crystal clear sound to keep you protected from any kind of disturbance, whether listening to music or talking on a call.
Smart Sound
This efficient headphone is responsible for delivering brilliant sound by analyzing the environment track quality. Due to this personalized sound, you can count on this gadget for experiencing cinematic effects. The noise cancellation feature activates as soon as it detects voice from the background while the listener doesn't want to be disturbed.
Water-Resistant
This headphone is not only suitable for home use but outdoors as well. Due to the water-resistant quality, you can wear it during rain or when attempting water activity. It should fit properly on your skull and, you are ready to go anywhere. The nano-coating keeps internal components protected from water damage. It can also survive in harsh temperatures such as -5C and still perform at its best.
What We Liked
What we Didn't Like

Noise-cancellation
Smart sound
Water-resistant
Unmatched sound quality

It is not compatible with computer
Bottom Line
Jabra Elite headphones are high-end performing gadgets that you can invest in them without worry. It's a perfect music companion that you need to enjoy every track with ease. With just a touch of a button, you can activate any feature you want. The advanced technology of Jabra Elite makes it stand out among all, and you will love the performance.

When they search for "what are best Bluetooth headphones," quality remains a mystery for many people. If you want to invest in a long-term gadget that can deliver ultimate performance with quality, then Philips PH805 headphones should be your choice. Whether traveling or at home, you will never hear the background noise.
Long Play Time
Philips PH805 headphone has impressive battery timing, so you can focus on the sound rather than charging the gadget. After charging it for 10-minutes, you can use it for straight 6-hours. For a fully charged battery, you can use it for 30-hours without interruption. The earpads are soft and don't make you uncomfortable when wearing them for a long time during traveling purposes.
Compact Design
The compact and foldable design of the headphone makes it travel-friendly. You can keep it in a handbag by folding it for traveling purposes. The hi-resolution audio will help you listen to every detail of the track. The brilliant performance of headphones will provide an undisturbed connection. It's a perfect gadget to keep with you when you are one of the top music lovers.
What We Liked
What we Didn't Like

Folding and compact design
Touch control
Built-in mic
30-hours playtime
Bottom Line
These headphones are fashionable and make you fall in love all over again with the music. From the midrange frequency to the bass, it can tune any music accordingly. By just tapping, you can activate a function and enjoy a high-quality performance.

The comfort and crystal clear audio quality is the main requirement of a user, and Sennheiser momentum 3-wireless headphones are fulfilling all those demands. Due to the modern features, you can always count on this gadget for jamming performance. Whether listening to a higher or lower frequency, it can deliver excellent sound without creating distortion.
Transparent Sound
While using headphones, many people experience disturbing sounds that feel like they listen from a gadget far away from their reach. Sennheiser Momentum 3 headphones can deliver high-quality sound from every dimension so, you can listen to every detail closely. The detailed-rich sound keeps you in the musical world as long as you want to.
Easy Operation
You don't have to wait for several minutes for connectivity. The efficient technology is responsible for easy operation, and you will love the one-tap process. There is no need to involve in the complicated process, even when using it for the first time. Three-button interfaces make the whole operation simple, and it works faster than other models within the same range.
What We Liked
What we Didn't Like

Easy to operate
Detailed-rich sound
Comfortable ear comfort
Smart pause
Bottom Line
Other than getting rid of a long wire, you will love the tapping operation of the headphones too. The active noise cancellation and high-quality construction make it suitable to last at your place for a long time. It can create an automatic setting when you pair with other devices for the first time.

Whether you are a music lover or gamer, headphones can elevate your experience like never before. If price is not an issue for you and searching for something that can last for a long time, choose Razer Opus. The durability and construction of the headphone are out of the question as you don't have to go through background noise issues anymore.
Cinematic Audio
You must be thinking that it's not possible to have cinematic audio until you are wearing $1000 headphones, but it's not true. At a reasonable price, you can elevate the sound experience by choosing Razer Opus wireless headphones. A rich and balanced sound by this gadget will leave you to impress. The supreme comfort after wearing them is unexplainable.
Automatic Sensors
Razer Opus wireless headphones have automatic sensors that can detect when a user is busy somewhere else. In this situation, the automatic sensors work accordingly without letting background sound disturb you. You can use these headphones literally with any device supporting Bluetooth and managing the sound according to the environment. During the long commutes, you can keep wearing it without sweating or itching issues.
What We Liked
What we Didn't Like

Automatic sensors
Advanced active noise cancellation
Adjustable headband
Status indicator

The app is not so efficient
Bottom Line
These are the best headphones you can get your hands on at a limited price. You can listen to a wide range of music by wearing these. Having a clear midrange, you can listen to every detail closely. For gaming, it can deliver cinematic effects to you. It's also suitable for making calls without distortion in a sound.

After buying headphones, when users don't get high-quality sound, they feel let down and never buy another product from the same brand again. While being on a limited budget, you can have a great sound by choosing audio-Technica ATHM50XBT headphones. From advanced technology to efficient features, you can access any function through this gadget with ease.
Touch Control
When using headphones regularly, people often complain about buttons' reliability. Buttons stop moving after a certain point, and users have to go through difficulty while adjusting settings.  ATHM50XBT headphones provide touch-access to every feature, and you will love how they can act on your command. It's a great portable headphone you can have for the exceptional clarity and frequency range.
Sound Isolation
How would you feel that after wearing headphones, you still can't focus on the song? Because background noises are interrupting you. Sound isolation is an exceptional feature to avail when sitting in a loud environment. These headphones can block the noise while you are in the music or gaming world and enjoying the experience. For durability and comfort, you can count on this gadget.
What We Liked
What we Didn't Like

Excellent sound isolation
Touch control
Access to a voice assistant
40-hours of battery timings

The outer body is delicate
Bottom Line
The premium sound performance of these headphones will keep you satisfied, and you will never regret the decision. This gadget is also suitable when it comes to travel with it by keeping inside a bag. For calls, music, and gaming, you can find this gadget reliable to use.

An affordable and portable headphone is the dream of every music lover or gamer, but due to the price, they often feel upset. Skullcandy venue wireless headphone has come up with everything you want from an expensive headset. You may find this gadget reliable during traveling or working constantly. It is one of the advisable headsets you should go for.
Extended Battery Life
The extended battery life can help you use the headphones for a long time without an interruption in between. It can work for 24-hours, and by charging it for 10-minutes, you can use it for 6-hours. Users feel difficulty when traveling, but they are finding headphones hard to adjust due to low battery. The wireless technology keeps your work simple.
Easy to Access
When searching for the term "what are best Bluetooth headphones" on the browser, you may always look for user-friendly features. Skullcandy venue wireless headphone is simple to use, and all the functions are easy to access with just one touch. The construction of the headphones is also reliable, and they can fulfill all your musical expectations.
What We Liked
What we Didn't Like

Easy to access features
24-hours battery life
Bluetooth wireless technology
Noise cancellation

It should handle with care
Bottom Line
Despite low prices, you can expect exceptional quality from the product and invest in it without worry. Supremely comfortable ear pads keep you away from itching or any irritation. From the noise cancellation feature to consistent performance, you can expect almost anything out of this model. Due to the tile technology, you can track headphones from anywhere and keep them with you.
Buying Guide
Headphones are not only for listening but for experiencing a whole range of sound on another scale. Whether using a small-scale headphone or professional, it should have a perfect crystal clear audio quality to elevate the experience. When buying headphones for the first time, you should go through some factors to get the best product.
1- Wireless Technology
Wireless technology is the main thing people should focus on when buying headphones for the first time. None of us want to deal with wires when traveling because it makes the whole thing complicated. The wireless technology allows you to move from one place to another without adjusting wires frequently. You will love the adjustability of headphones due to the absence of cable.
2- Sensors
Modern headphone manufacturers are coming up with advanced technology to enhance user experience like never before. Ensure your headset has sensors that can always detect the noise around you and keep you involved in the music by canceling it. The sensors are also responsible for detecting the calls and frequencies to provide balanced sound accordingly. Some headsets are also providing a tracking feature, so you always know where the headphone is?
3- Noise Cancellation
The noise cancellation feature is the best thing you can experience out of the headset when you don't want any disturbance. Without this feature, there is no use of headphones. You won't find them suitable for traveling purposes. The noise cancellation function helps you focus on the minor details, and you will love the music experience overall. You should focus on this feature when buying headphones for the first time.
4- Adjustment
The adjustment of the headband is essential, especially when using the gadget regularly. You can check two factors in Bluetooth headphones; they should fix or have an adjustable headband. People buying headphones online for the first time find it hard to know the size, and they end up getting the wrong model. The weak frame leads to a broken body, and it will be useless for you to use later once the handle starts breaking from the joint.
5- Compatibility
The compatibility of the headphones should be higher so you can easily connect them with any device you have. Many headsets are slow in connectivity, and as a result, you have to wait for several minutes to pair with a device. Go for the multi-tasking headphones, and suitable to connect two devices at once, so it can recognize the call and music simultaneously.
6- Battery Life
The battery life of headphones is another issue because many people find it irritating when they have to keep it on charging constantly. The battery life should be around 30-hours, especially when you are a frequent traveler and need something to accompany you all the time. They may cost you a bit more, but you will find them worth investing in.
Frequently Asked Questions (FAQs)
What should be the range of Bluetooth headphones when buying for traveling purposes?
People often ask this question because they feel confused and lost while buying something for the first time. On average, the Bluetooth headset should provide a range of 30ft, so you keep the phone anywhere without keep holding it. From the calls to music, the signals can travel through any obstacle. Ensure the range before buying the headphones.
How long does a Bluetooth headset battery last?
If thinking to replace the Bluetooth headset battery, then it's not possible because they are sealed. When using the headset regularly, the battery may last for 2-3 years without affecting the performance. If you are not a frequent user, then it may work for more than 3-years on average. The battery life also depends on the charging limit; avoid overcharging if you want it to last.
How long can I wear headphones without damaging my ears?
Medically, it's not advisable to wear headphones for a long time as these are not suitable for the eardrums. You can wear headphones for as long as for 60-minutes and then give a rest to your ears. The constant wearing can leave itching or irritating effects on the skin.
Can I use Bluetooth headphones without using wifi?
Yes, Bluetooth doesn't perform after connecting to the wifi. It can connect to two devices simultaneously, and if your phone already has few songs, it can start playing them automatically. Make sure Bluetooth is efficient enough to pair with the device immediately.
Final Thoughts
We hope after going through our guide, you may find appropriate headphones from the list. Many people search for "what are best Bluetooth headphones," but they never find the one within a range. These products in our list are based on customer reviews, and people already using them love the performance. It will take you to another world of sound where you can get involved.
Disclaimer: As an Amazon Associate I earn from qualifying purchases.